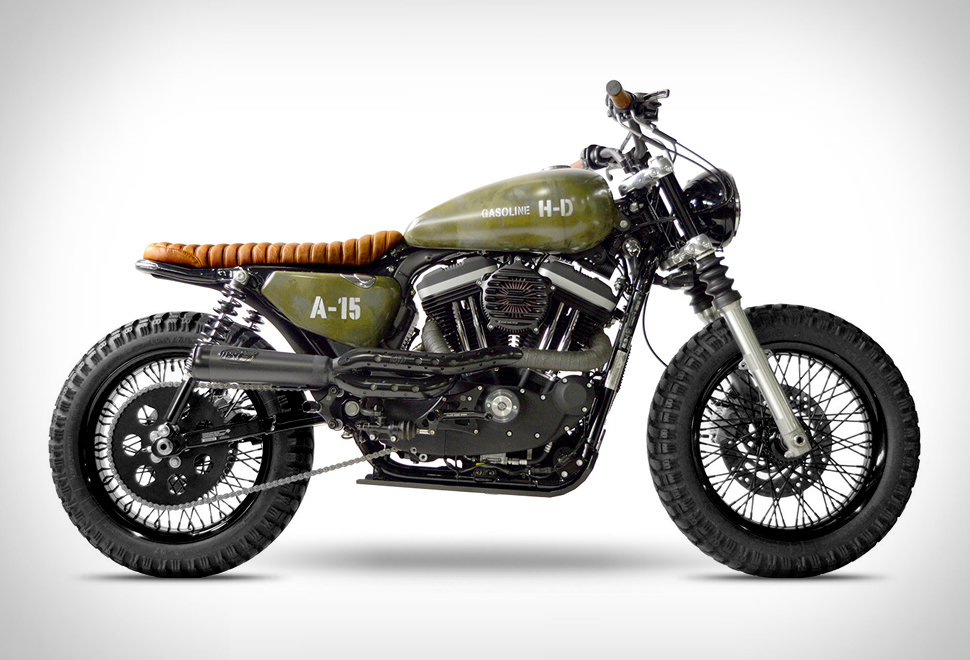 From there workshop in a industrial warehouse in South Sydney, Australia,
Gasoline Motor Company
have striped to its essentials a Harley 1200cc street bike and turned it into an exceptionally high-powered scrambler. The impressive build is nothing short of a savage beast, it can handle all terrain, in any weather, thanks to its raised clearance and rugged all-terrain tyres. Named "A-15? the all terrain powerhouse features a brat style seat and matching grips covered with weathered brown cowhide for maximum comfort when racing over dirt roads. To finish off its adventurous spirit the bike was hand painted in a unique camouflage pattern to match the outdoors theme.
watch the video below