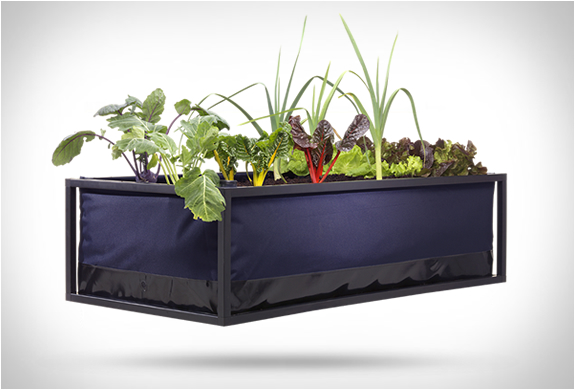 Urban-style gardening is about growing your own food with limited space and creative resources. Rooftop and patio gardens create peaceful places for relaxation or contemplation, but they also provide a possibility to reconnect with the natural world through gardening. More people around the world are taking a look at urban farming to grow fresh and healthy food in their homes, and we have come across several solutions over the years, but none have caught our attention quite like the
Noocity Growbed
, an innovative self-watering and self-fertilizing urban gardening system that only needs to be watered every 15 days!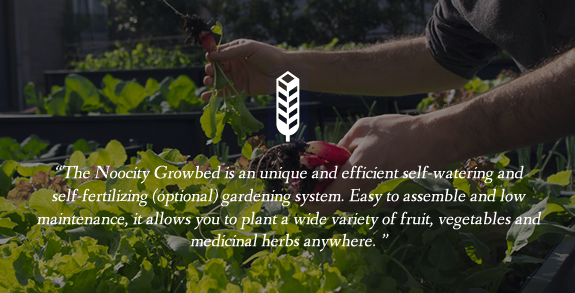 The innovative Growbed comes flat packed and is easily assembled, you then fill the water reservoir through the supply tube, points of capillarity allow plants to obtain the water they need, when they need it, while the ventilation area guarantees perfect oxygenation of the root zone, resulting in stronger, healthier and more resilient plants.
The
Noocity Growbed
is self-sufficient for up to three weeks, solving common problems such as excess or insufficient watering and drastically reducing water loss through evaporation or drainage. It consumes up to 80% less water than conventional cultivation systems.
watch the video below to better understand how the unique system works.
The Noocity Growbed measures just about H125xL65xW35cm (H49,2"xL25,6"xW13,8?) and has the capacity for 200 liters of soil and 45 liters of water. It weighs 9kg (20lb).
Learn more from Noocity, or pre-order your Growbed for a special early bird price at indiegogo