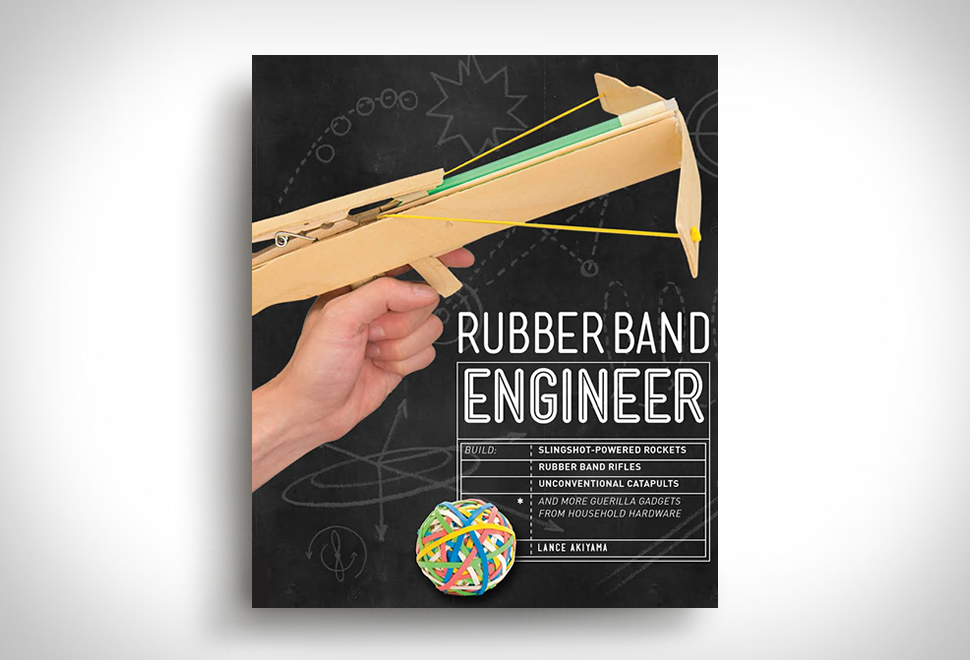 DIY lovers rejoice! This should keep you entertained?
Rubber Band Engineer
is a new book that will show you how to build all sorts of crazy contraptions such as slingshot powered rockets, rubber band rifles, unconventional catapults, and more guerrilla gadgets from household hardware. With a wide range of project types, this book takes you beyond the basic rubber band launcher, and you don?t have to have any tinkering experience to have a good time.