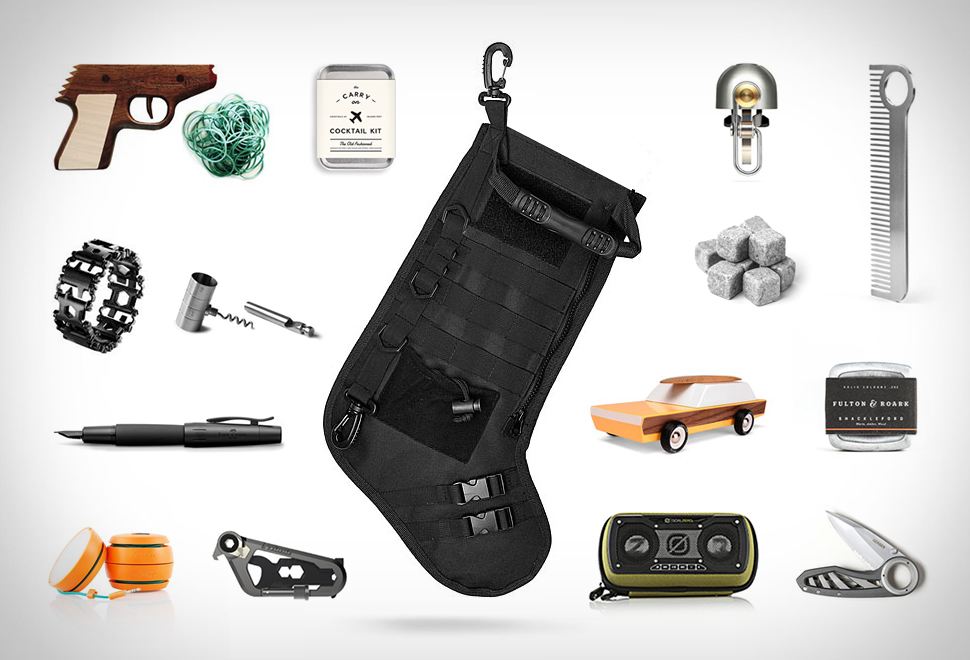 Traditionally, stocking stuffers are smaller gifts that tend to be secondary to the main gifts under the Christmas tree. But, the best things come in small packages, even better when theyre hung in a tactical stocking! Find something for everyone on your list with fun and inexpensive ideas from our stocking stuffers. Don?t be surprised if they turn out to be a big hit when it?s time to open presents.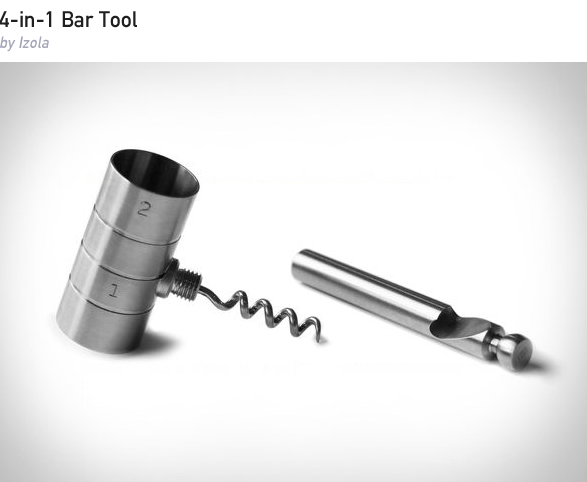 Find the proper measure, break the ice, pop the cork and crack a brew with Izolas new stainless steel 4-in-1 bar tool. This bar must-have will quickly find its way to your favorites list whether youre a pro or youre just looking for the next addition to your home bar.
$24.98
$30.00
|
BUY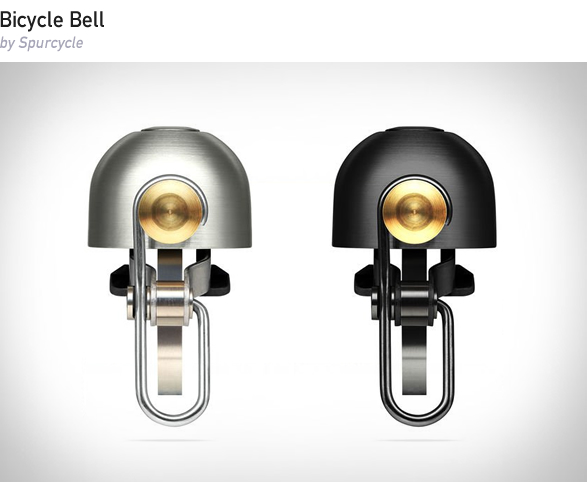 Spurcycle bells create powerful, enduring sound. Give notice well in advance with a loud, convincing tone. Precision built in the USA for a lifetime of way clearing. Available in a pure raw metal finish or black DLC (Diamond Like Carbon) coating.
$44.98
$49.00
|
BUY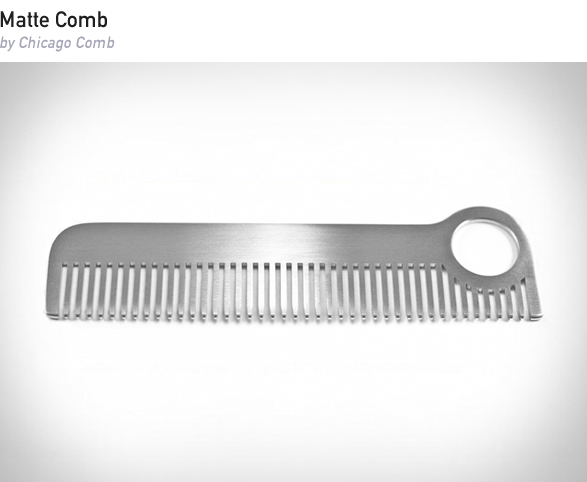 Unlike the cheap plastic comb youve probably been using, this comb will definitely outlast your hair, and most likely you as well. It is made from Laser-cut stainless steel, and is hand-finished for comfortable daily use. The Matte has a special brushed metal, satin finish.
$39
|
BUY
Available in Europe here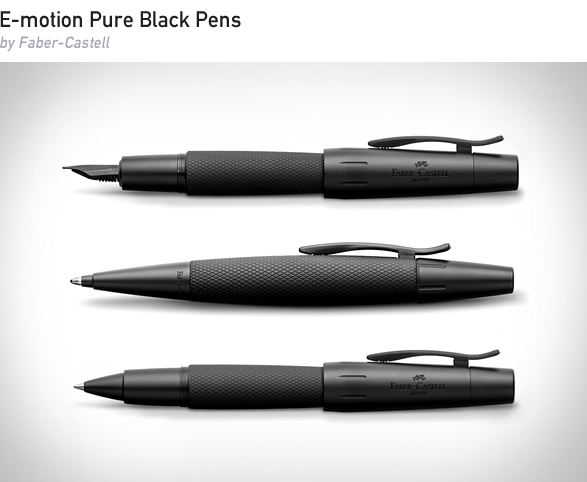 Winner of the prestigious Red Dot Design award, the E-motion Pure Black line of pens by Faber-Castell is a striking eye-catcher to adorn any desk. The stealth collection includes a Twist pencil, a Ballpoint pen, a Rollerball pen, and a Fountain pen, all with an aluminium barrel with a guilloche pattern that has a pleasantly cool feel and rests comfortably in the hand, whilst the high quality PVD-coated nib promises supreme writing comfort.
$99+
|
BUY
Available in Europe here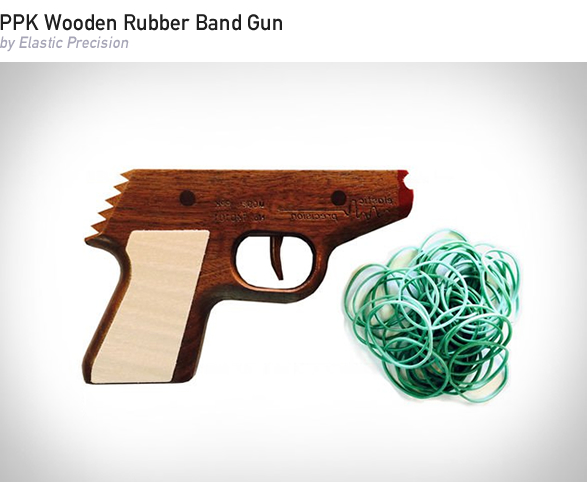 The Model PPK Wooden Rubber Band Gun from Elastic Precision is modeled after the classic Walther PPK handgun made famous by James Bond. While your aim may not rival his, you?re sure to have much more fun (and with much lower stakes) turning your living room into a no-holds-barred shootout.
$24.98
$29.99
|
BUY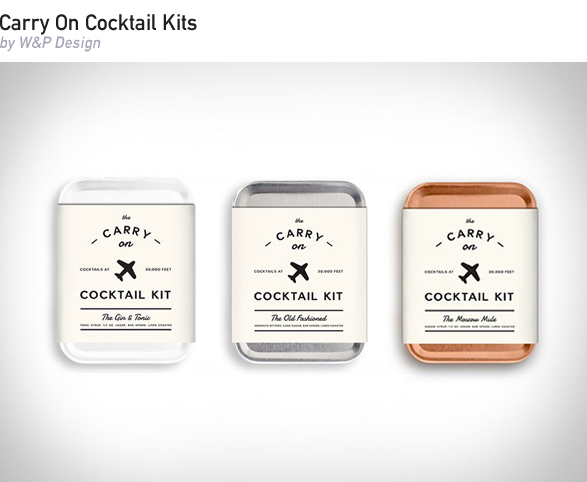 The Carry On Cocktail Kits provide everything you need to mix your cocktails at 30,000 feet. Simply carry on your kit (don?t worry, it will make it through security just fine), whether you?re in the mood for a proper old fashioned, the perfect gin & tonic or a spicy moscow mule, the carry on cocktail kit is the ultimate traveler?s companion. You are now free to cocktail about the cabin.
$19.98
$24.00
|
BUY
Available in Europe here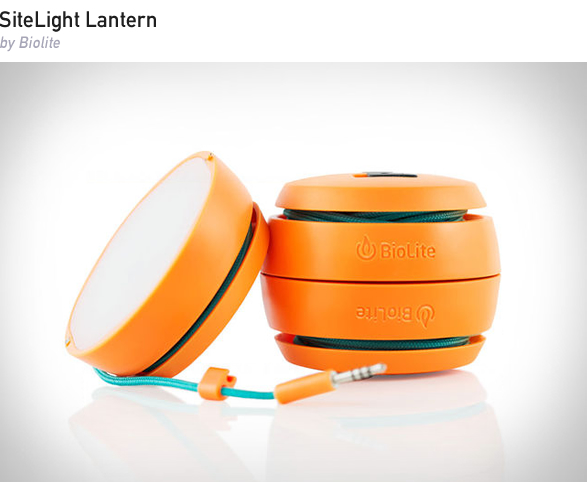 Turn any campsite into a well-lit and warmly-defined sense of space with the BioLite SiteLight Lantern. Each SiteLight lantern delivers 150 lumens of light and contains 10ft of cord for an extended reach. It stores securely and compactly with its magnetic orb design to make transportation nice and easy.
$29.95
|
BUY
Available in Europe here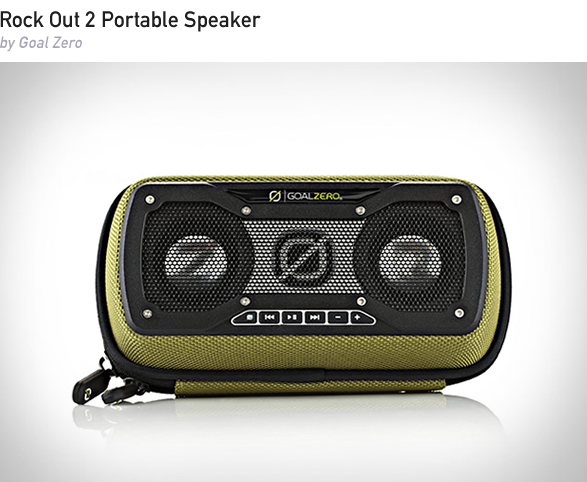 Amped up sound, external controls, and weather resistant for excursions and impromptu dance parties. The Rock Out 2 Portable Speaker amplifies tunes from your MP3, phone or laptop for over 20 hours without draining battery power from your device.
$48.88
$59.99
|
BUY
Available in Europe here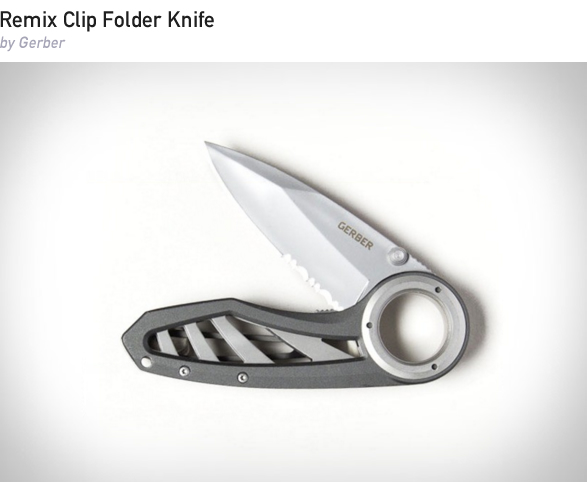 The circular anodized aluminum handle is the focus of the Remix?s minimal design. As lightweight as it is tough, this folding clip knife has a corrosion resistant partially serrated blade that opens with one hand.
$15.30
$39.00
|
BUY
Available in Europe here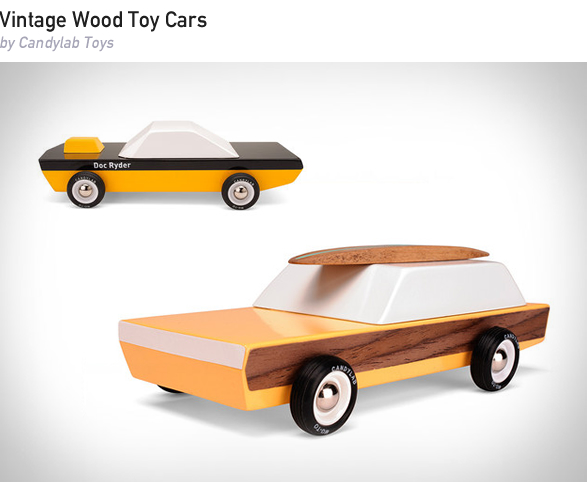 Candylab Toys is a toy company based in Brooklyn, and were crafting a unique line of solid wood toy vehicles. They are nursing the idea and firm conviction that children?s toys can be awesome and enjoyed by all age groups. A clean, simple and durable wooden design object backed by a strong aesthetic ? vintage cars and throwback toys.
$22+
|
BUY
Available in Europe here
Stylish and functional, wear Leathermans Tread Bracelet for the versatility of a Leatherman Tool everywhere you go. Each 17-4 stainless steel link is equipped with a tool so youll always have Allen wrenches, screwdrivers and box wrenches whenever you need them. 1/4" adjustments to fit any wrist.
$220
|
BUY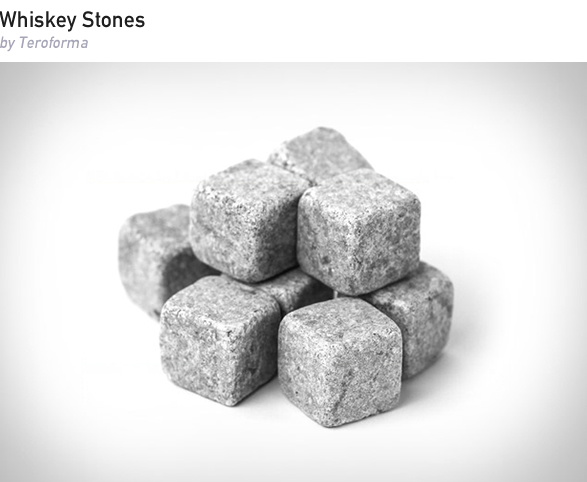 Who knew you could keep your favorite drinks chilled to the perfect temperature with stones? Add three chilled stones to your next dram, let stand for 5 minutes and enjoy. They will not have effect on the taste or flavor of your drink and will keep it at the right temperature without diluting it.
$19.98
|
BUY
Available in Europe here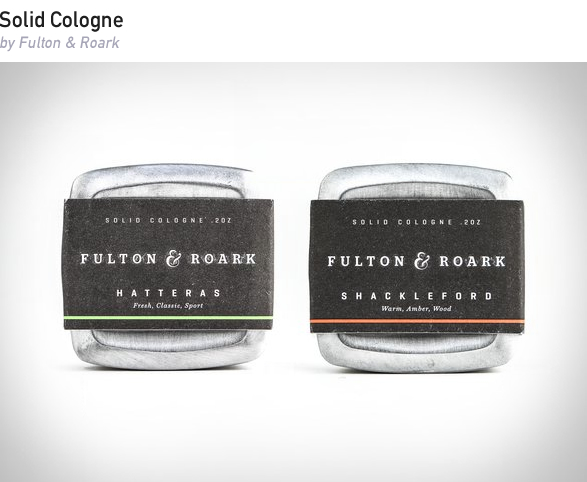 Solid colognes, by Fulton & Roark, were born out of a love of efficiency and general common sense. The collection of masculine scents is crafted from ingredients harvested from all over the world and built for the way men operate, Fulton & Roark have streamlined cologne into a quick and effortless process.
$34.98
$42.00
|
BUY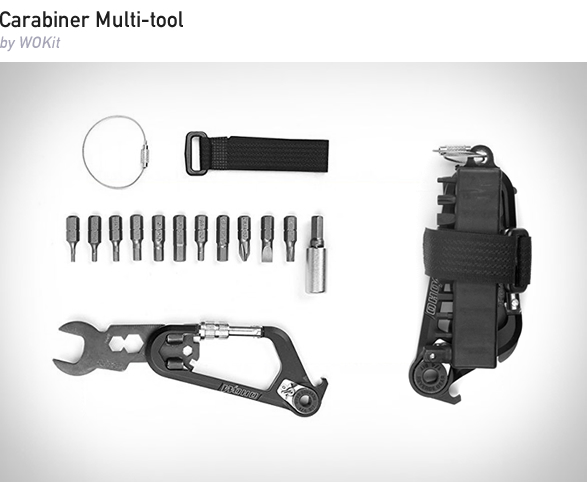 If you?re a regular cyclist or bike commuter, you?ll know the importance of traveling light, you require tools that are slim and small, easy to carry. Enter the WOKit, a compact and effective carabiner multi-tool that allows cycling travelers faced with disassembling wheel sets, handle stems, and saddles all fit right on their belt loop
$60
$79
|
BUY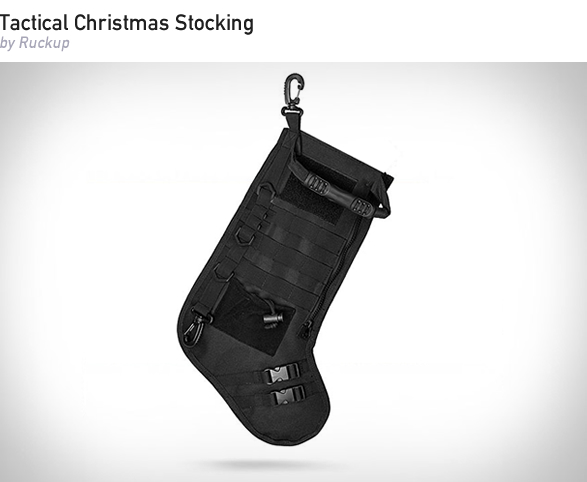 If you have a die-hard tactical person in your family who complains about having a traditional stocking hanging on the mantel each Christmas, then we have the perfect solution to make your holidays extra festive this year.
$15.99
$20
|
BUY
Available in Europe here